While it is important to keep our pets safe from seasonal illnesses, we all know too well that weight gain is a common source of concern too. Your pet's weight can have a huge impact on their overall health, whether overweight or underweight.
Among both our city pets as well as us city humans, the pandemic has made us more sedentary which has a myriad of ramifications on our body and mental state. Dr Knox also says that "we do see a lot of arthritis in pets as they get older. Weight is a huge factor in comfort and quality of life with pets with osteoarthritis."
I am honored to have chatted with Dr. Knox over at GoodVets Streeterville about some of these concerns. She helped answer 7 most frequent questions about pet nutrition and weight that can improve the quality of life for your pets.
Stay tuned to the bottom as she reveals an amazing new pet service offered that is ONLY available at GoodVets!
You might also be interested in:
#1 How Do I Know What To Feed My Dog For A Healthy Weight?
As you might imagine, there is no one-food-fit-all type of product, and each dog needs to be evaluated individually to determine the best diet for them. That is why Dr. Knox highly recommends setting up a meeting with your preferred veterinarian to determine what your dog's diet should look like. All veterinarians are educated on best practices for dog nutrition.
A few details your vet will take into consideration is your dog's:
Age
Breed
activity level
Current weight
Pre-existing conditions
For individual research as pet parents, Dr. Knox recommends visiting university websites like Tufts University to get most recent questions answered about your pet's diet and general health.
#2 Is Dry Food Or Wet Food Healthier For My Dog?
Both dry and wet food have different benefits to your dog's overall health and one should not be excluded from the other without checking in with your vet first. Your primary vet can give you suggestions on what is best for your specific dog. However below is an overview of the benefits each of these food types provide:
Benefit Of Wet Food
Our dog's are often not drinking enough water (just like us). Giving your dog wet food provides them with additional moisture needed to stay healthy. A common threat for dogs that are chronically dehydrated is the onset of kidney disease.
Benefit Of Dry Food
Although kibble does not have the extra hydration your dog needs, it does provide your pets with all of the nutrients needed in a simple serving. This saves us time in worrying that our loved furry friends have a balanced diet.
==>LEARN MORE ABOUT OUR DOG WALKING SERVICES<==
#3 What Is A Common Food You See Many Pet Parents Mistakenly Feed Their Dogs?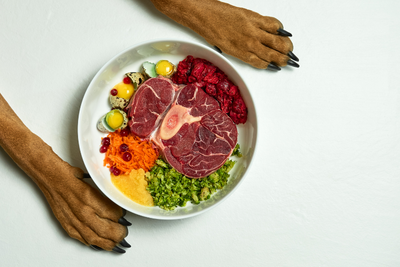 We have all heard of the obvious food risks, like not giving dogs chocolate, but have you ever wondered if there are other foods you thought were ok, but are actually a big No-No?
This is what Dr.Knox has to say in this regard:
Bones: Dog owners should always avoid giving dogs real bones to gnaw at, as they can easily break teeth.
Raw Meats: Also, I highly recommend staying away from raw meats due to risk of disease,
High Fat Foods: sharing a yummy delight with our loved pup is enjoyable, but its best to recommend high fat foods for your dog
#4 What is the most common health issue among dogs in Streeterville Chicago?
When working with pets in the city there is a prevalence of different illnesses that come into her clinic in waves. She noted that "if one animal comes in with an illness, that whole next week will mostly be that same illness coming in".
It's very hard to keep control of the spread of diseases because of the close proximity in big cities. Think elevators, dog parks and building dog runs.
There are certain illnesses that present more often in city dogs than in other places such as Giardia and Kennel Cough. Dr Knox gave us some great information and tips to combat this as well.
General Tips In Preventing The Spreading Of Illness In Our Beloved Fur-Babies.
Giardia can be contracted by your pet from sniffing/licking their own back end or another dog's back end as well as licking paws after walking outside.
Kennel cough is contracted in a very similar way to Covid-19 and other viral diseases by being spread through aspiration drops in the air so it is best to avoid close areas especially if you or another dog is sick.
To help prevent the spread of illnesses such as Giardia and Kennel Cough
Wipe your pets paws after being outside
Get your dog a pair of booties, not just for the winter time
Don't wear your own shoes inside and lysol them if you do
Avoid other sick dogs especially in small spaces like elevators and stairwells
#5 Are You Seeing An Increase Or Decrease In Dog Obesity Since The Pandemic?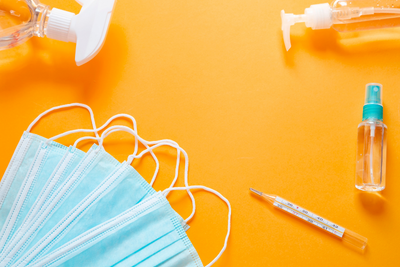 The Banfield Emerging topics for 2021 was pet obesity and arthritis. In that survey 33% of pet owners reported their pet had gained weight during the height of the pandemic. To see this report, you can go to: file:///C:/Users/marie/Downloads/2021-VET-Report.pdf
#6 On Average, Would You Say Pet Parents Walk Their Dogs Enough?
The answer is most likely not. Those with yards and busy schedules probably walk their dogs less frequently than those who live in apartments. However, people have to do what is within their means and what we have the bandwidth for as people with busy schedules and lives.
Dr Knox emphasized that "everyone is doing the best they can."
#7 How Much Money In Medical Bills Approximately Would Families Save A Year If Their Dogs Exercised More?
Dogs may get into less trouble with their health if both their brains and bodies are exercised more. With this, it's important to remember that the most common injuries are typically from dog parks and unleashed encounters.
If your pet has a chronic disease for which obesity is complicating that disease, then you could save hundreds to thousands if you get your dog to exercise on a more regular basis as it reduces the amount of anti-inflammatories.
#8 What Is One Small Thing Each Dog Owner Can Do Each Day To Keep Their Pup Healthy Year Round?
Many small things can help your dog live a happy and healthy life and Dr.Knox provides us with a great list to reference below.
She said though one of her favorite things to suggest to clients is nurturing their dog's mental enrichment. You can do this by playing with them 5-10min/day as well as get some toys such as puzzle toys, snuffle mats and ball feeders.
Dr. Knox recommends a few things for a healthy pet year round:
Brush their teeth
Give them a once over to look for any lumps and bumps
Wipe their paws off after going outside
take them for a walk
enrich their minds by letting them go for a sniff and not just a business walk
Socialization enrichment and brain activities like brushing, puzzle toys including puzzle feeders and snuffle mats for about 5-10 min /day. Especially as a pet gets older, enrichment is key for their health.
Good Vets Urgent Care Service
As people started to work from home over the pandemic, Dr Knox saw an increase in the need for veterinary care due to the possibility that more people were getting new furry companions to keep them company.
Your pet may not be sick enough to be seen by an emergency vet right away, but they still need something more urgent. With most vets, you need to book days in advance, that is where GoodVets Urgent Care Service comes in.
GoodVets has introduced a new Urgent Care Service in the Streeterville area with same day access to sickness and injury outpatient care.
Dr Knox elaborated on the service by saying this is not like ER where its available 24/7. They operate by working hours, however, we can often fit you in same day by either calling or walking in.
The best part is Everyone has access to these services, even if GoodVets is not your primary veterinarian. However, it is important to remember that if your pet is having an emergency and GoodVets is fully booked, take your vet to a 24 hr emergency veterinarian.
You can learn more about GoodVet's Urgent Care services Here
Dr. Knox
Dr. Knox is an Illinois native who has ventured back to the city to work at GoodVets. She completed her undergraduate education at UCLA but during the pandemic started to realize she wanted to be closer to family in Illinois.
This led to the opportunity to spearhead the urgent care services for GoodVets in the Streeterville area. She is a fully trained ER vet and has 4 GPs on the team.