Chicago is a big city with many different neighborhoods, so it can be tough to know where to start when looking for a reputable dog walking business. Deciding on dog walking services may seem like an easy task, but with all of the great companies out there, it can be hard to choose one.
But don't worry, we've got you covered! This guide will give you all the information you need to find a great dog walking company in Chicago il.
==> Learn more about Chicago Urban Pet's Dog Walking Services<==
Are all dog walking companies the same?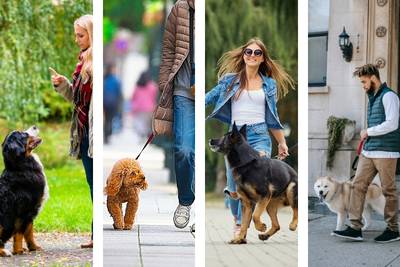 Just like anything else in life, not all dog walking companies are created equal.
Different companies offer slight variations of the same services, (and some different services altogether) so it is important to do your research in order to find the right fit for you and your pup.
What type of pet care services are you in search of?
Some pet care and dog walking companies have amazing websites and reviews, but that doesn't necessarily mean their pet care is the right fit for you.
It's important to find a dog walker that offers the services you're looking for at a price you're comfortable with.
What are some of the differences?
Some prefer to always have the same dog walker daily, while other's are more concerned with the level of training from the pet care services like pet first aid. Here are some of the different needs of dog families in Chicago:
Consistent Schedule vs Flexible Schedule
Dog walking only vs occasional pet sitting
Puppy care vs senior care
Families with dogs and cats
GPS tracking of dog walks vs simple notes left at home
There is a dog walker for every need
Everyone's dog walking needs are different and luckily there are a ton of pet sitting companies servicing Chicago for you to pick from.
Take the time to read reviews, compare prices, and ask around for recommendations. With a little effort, you're sure to find the perfect dog walking company for you and your furry friend.
---
You might also be interested in:
---
Where can I find good Chicago dog walkers?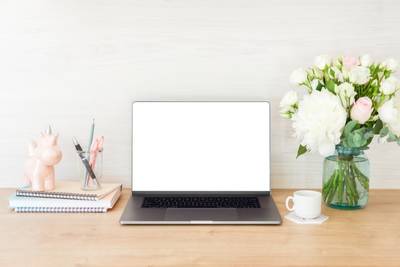 Moving to the Chicago area can be both exciting and daunting, especially when it comes to finding the right resources to care for your furry family members.
If you're looking for reputable dog walkers in Chicago, there are a few steps you should take when shopping around:
Identify your neighborhood – Neighborhoods like Lakeview East, Streeterville, South Loop, and River North are all popular residential areas, but they all have their own set of pet sitters that service the area. (See our Service Area)
Start local – Once you know which neighborhood you live in, you can start your search locally for dog walkers. Ask at dog parks, vets, and groomers. They will know who is most popular in your area.
Do all neighborhoods offer good pet care service?
There are so many pet sitting services in the city that all neighborhoods will have a handful of pet care providers that are excellent.
It can be tough once you move out to the surrounding suburbs, but still very possible.
Some of the common neighborhoods for dog walking are Lincoln Park, Wicker Park, South Loop, River North and Streeterville (but of course many more).
==>LEARN MORE ABOUT OUR DOG WALKING SERVICES<==
Why is it important to find a good dog walking company ?
When you have a furry friend at home, the thought of leaving them behind when you go to work or run errands can be tough.
You want to make sure they're being well cared for in your absence, and that's where a reputable dog walking company is important.
==>Not sure how your dog is doing home alone? Try This<==
How do pet care companies differ?
Dog walking companies can differ in terms of the services they offer, the level of expertise they provide, neighborhood focus, and more, allowing dog owners to choose a service that best aligns with their preferences and the specific needs.
Here are 8 BIG differences to focus on:
Range of services: Dog walking companies in Chicago can differ in terms of the services they offer. Some may specialize in individual walks, while others focus on group walks. Some companies may provide additional services such as pet sitting, overnight stays, or transportation. [check our our services]
Professionalism and expertise: The level of professionalism and expertise among dog walking companies can vary. Some companies have highly trained and experienced dog walkers who prioritize ongoing training and certifications. Others may rely on less-experienced walkers or have a smaller team, potentially leading to variations in service quality. [check out our vetting process]
Neighborhood focus: Dog walking companies specialize in specific neighborhoods or areas within Chicago. Make sure you know what the service area is of the company you are considering.
Personalized attention: Most companies emphasize individualized attention, offering customized exercise routines and one-on-one walks for each dog. Where it matters in their form of communication. Ask for an example of what the companies service reports look like.
Reputation and reviews: The reputation and reviews of dog walking companies can vary. Some companies may have established a strong reputation for their reliable and high-quality services, while others may have fewer reviews or a more mixed reputation. [See our Google Reviews]
Pricing and discounts: Dog walking companies can differ in their pricing structures and available discounts. Some may offer flexible options, such as pay-as-you-go or monthly discounts, while others may have fixed pricing plans. [see our pricing]
Technology and communication: Certain companies may utilize technology platforms or mobile apps to facilitate communication with pet owners, provide real-time updates, or allow for easy scheduling and payment. Others may rely on more traditional communication methods. [explore our Time to Pet App]
Availability and scheduling: The availability of dog walking services can vary among companies. Some may have more flexible scheduling options, including weekends or holidays, while others may have limited availability. [We offer pet care services every day of the year!]
---
Sign up for FREE with Chicago Urban Pets! [no commitment required]
How to find the best dog walking company in Chicago il [for you]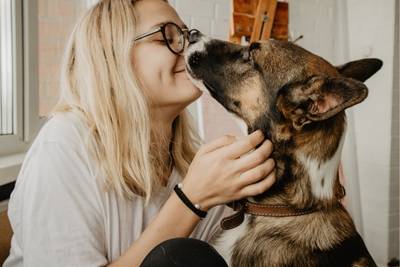 It can be tough to find good dog walkers, especially if you're new in town. But do not fear – referrals are always a great way to go! Continue reading to learn different ways in which you can find the best dog walking companies near you.
Post on local Facebook group
Posting in your neighborhood Facebook group (most neighborhoods in Chicago IL has one) is a great way to get first hand referrals from neighbors in your area.
Pro TIP: Most dog walking companies are looking for posts like yours so they can advertise themselves…. look at replies from individuals mentioning companies THEY ARE USING.
Ask at brick and mortar pet businesses
Stop at your local pet store, vet or groomer as they will be familiar with the pet care providers in that area. They will be happy to give you a list of dog walkers to contact.
Check on Yelp
The best part of yelp is that its a common platform for customers to leave reviews. Here you will get a sense of which companies have the most engaged customers. [see CUP's YELP page]
Get a reference from your front desk
If you live in a high rise, your building's front desk attendants will know all the service providers coming in and out of that building. They can tell you which companies are already dog walking at your address.
3 considerations when shopping for the perfect dog walker:
Do you like their dog walker's bio's? This is a great way to get a sense of what people might enter your home. [CUP's Bio]
What are their rates? If rates are very cheap (under $25/30min visit) I would question their professionalism. [CUP's Rates]
What services are provided? Will you need flexible scheduling, maybe have senior dogs or a dog with special needs, then you will want to ensure the dog walking business you pick offers those types of services too. (CUP's Services)
What should you look for when vetting potential candidates?
When vetting a potential dog walking service in the windy city, it is important to consider a few key factors. Knowing what to look for is not always obvious, so take a pen and paper or bookmark this post for reference.
Service Agreement
One of the most important vetting criteria is whether or not the company has a service agreement. This document should outline the policies that apply and how they conduct business when walking dogs. [CUP's Service Agreement]
Licensed, Bonded, and Insured
It is also important to verify that the company is licensed, bonded, and insured. This will ensure that you are protected in the event that something goes wrong. [CUP is bonded with Mourer Foster and Insured with Hanover]
Associated organizations (plus)
It can be a plus if they are associated with larger organizations like pet sitters international or the national association of professional pet sitters. However I do not consider this a deal breaker.
If the company has a business license, has several years of experience and great reviews, being associated to an organization is not important (although it doesn't hurt).
CUP is currently not associated with one of these organizations. Although we are part of the Chicago Pet Care Professional Collabortive, a group of over 30 Pet Care Companies in the Chicago IL. CUP is also active with PAWS Chicago Adoption Center.
Ethical Management
Additionally, you will want to make sure that the company's staff members are employees, rather than independent contractors. (with some exceptions)
This is important because it is illegal to hire ICs as employees, but many companies get away with it thus saving money on payroll and other requirements.
Rates
Finally, you will want to make sure that the rates are within your budget. Ask if they have any discounts for regularly scheduled dog walking.
Often pet parents are surprised by dog walking rates, but I encourage being open minded as peace of mind is priceless once you find that right fit! [CUP rates]
Service Areas
Larger companies will serve more of the city, but they might feel less personable. Smaller companies might only service specific neighborhoods, but they'll have a human touch.
For example, Chicago Urban Pets services: South Loop, Loop, River North, Streeterville, Lakeshore East, Gold Coast and Lakeview East. However, we are not in other common areas such as Wicker Park, River West, West Loop, Lincoln Square, Logan Square or Roscoe Village.
Here is a map of CUP's service area: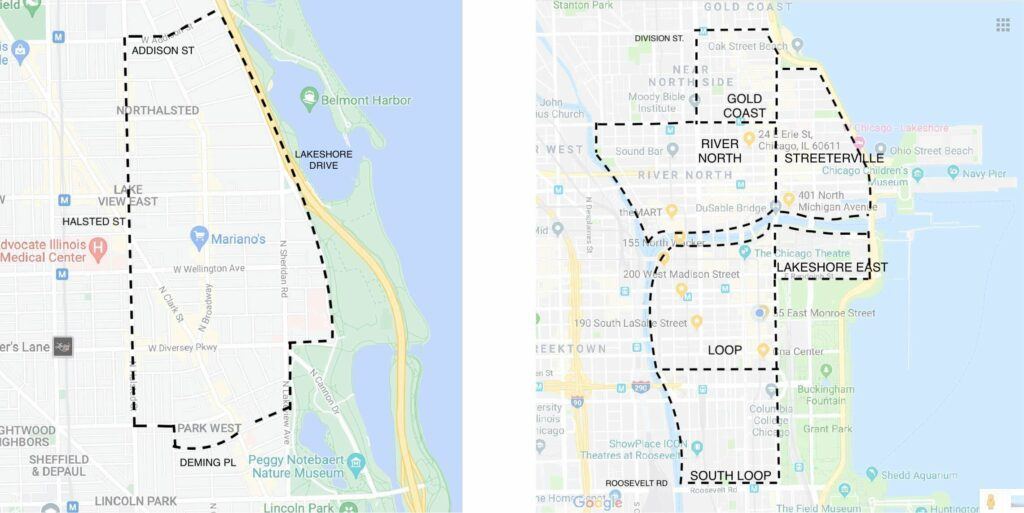 How much should you expect to pay for quality dog walking services?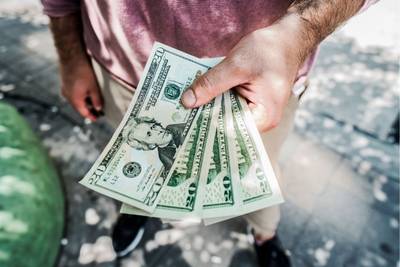 If you're looking for a professional dog walker in Chicago, you can expect to pay at least $25-$35 per walk. If it's a solo entrepreneur with no employees, it might be a little cheaper. But generally, you'll get what you pay for when it comes to dog walking services.
What if I find a cheaper service?
If you find a dog walking company in Chicago IL you really want to use that is cheaper, thread cautiously as a few things might be going on:
company employs IC's and is therefore avoiding employee-based taxes. aka illegal
company is underpaying their staff (even below minimum wage). aka illegal
company is not spending money training their staff.
company's values are based on quantity vs quality.
What if I can't afford a dog walker?
A great alternative to professional dog walkers is to set your dog up with a doggy day care program. There are many in the windy city so you might even have a place you can walk to!
Many doggie daycares will come to pick your dog up and drop them off. Due to the volume of dogs they care for at the same time, they can afford to price their service at a lower rate.
What are the benefits of using Chicago Urban Pets for Dog Walking?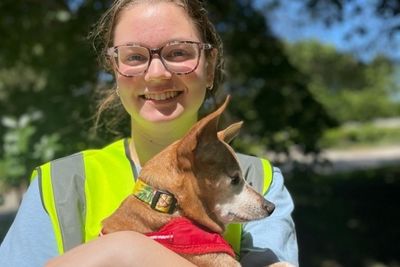 There are many benefits to using Chicago Urban Pets as your pet care provider. our services integrate nicely with your existing life. You will receive a customized pet care experience that ensures your dog maintains his usual and preferred schedule. Our services are backed up by seem-less communication with office and staff, great reports with pictures and easy scheduling on our top of the art pet care app.
Here are a few other reasons why Chicago urban pets is so popular in your area:
We operate legally
​First and foremost, we are licensed, bonded, and insured, meaning that you are protected in the event that something goes wrong.
Chicago Urban Pets is a legitimate company which means we are kept to the same high standards of other operating businesses in windy city.
Staff Members are trained
​Additionally, all of our staff is trained and follow very strict protocols when in your home and walking your dog. This includes almost 3 hours of online training as well as in-field training with the owner Stephanie or a manager.
Out staff all provide the same quality of detailed reports after every visit with pictures, check-in and check-out data as well as full GPS tracking when out with your dog.
Front runners in the industry
Chicago Urban Pets prides itself on being among the front runners for dog walking and pet sitting in the city of Chicago IL by its association to the Chicago Pet Care Professional Collaborative and around the United States through Bella Vasta's Mastermind.
While many were still leaving handwritten notes at home back in 2013, we were already ahead of the game by utilizing email and text reports. In 2022, our company made a significant upgrade to the latest cutting-edge technology, which has been instrumental in running our business since its inception in 2013.
Moreover, we maintain regular communication with other pet related services such as trainers and groomer to ensure we can refer clients to other trusted businesses in their neighborhood.
Chicago Urban Pets is a great choice
In a city with so many dog walking companies, it is important to choose one that is professional, reliable and trustworthy. When it comes to your beloved pet, you should never have to worry or stress. Relax and let us do the work for you!
Schedule Dog Walking in the Windy City!
If you're like most pet owners, you probably feel guilty leaving your furry friend at home all day long while you're at work. Maybe you live on the north side, but work in Albany park. A dog walker can relieve your anxiety when away for most of the day.
Maybe you even have tried to train them to use the bathroom indoors on a potty pad or hired a neighbor kid to stop by and take them for a walk, but that's not always feasible.
Reach out for more info about walks
That's where Chicago Urban Pets comes in – we are experts in providing dog walking services in ChicagoIL. We know the importance of exercise for dogs (and their owners) and can help make sure your pup gets the daily walks they need.
Plus, our team is bonded and insured so you can rest assured knowing your dog is in good hands. Ready to schedule a free discovery call? Visit our website or give us a call today!
==>Get Started with Dog Walking in Chicago HERE!<==