Chicago Overnight Pet Sitting
Customized 24 hour around the clock care for your pet including overnight pet sitting and daily check-in's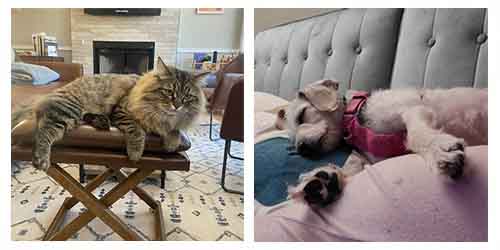 Overnights Include:
12 or 15 hour overnight stay
2 outdoor visits (DOGS)
litter box cleaning (CATS)
feeding & water
play time!
fun pictures & reports via email
What Happens During An Overnight Stay?​
We spend 12 or 15 hours with your pet that is filled with a ton of fun!​
​The petsitter arrives in the evening between 6pm-8pm. Additional daytime visits can be requested as per your pet's needs. During the overnight stay, the pet sitter will bring their own food & drink.
After a handful of hours keeping your pet company (dog walks, cat litter, feeding, playing, cuddling), the pet sitters will sleep in your bed / guest bed (couches will not be accepted) and make sure your pet is all set in the morning before leaving.
​As a client of CUP you will have access to our Client Platform.
During the free meet&greet your pet sitter will take routine care notes which will be uploaded into the online platform for easy access while working.
What Communication Can I Expect From The Pet Sitter?
You will receive 2 service reports during the stay. One within an hour of arriving in the evening and a second before leaving in the morning. The first report will confirm that they have arrived for the evening and that everything is going well.
The morning report will let you know how the evening progressed and confirm all specific instructions were followed.
Both reports will include details of their stay as well as 3-5 pictures takes during that time.
Using our Time to Pet app, you will be able to chat with your petsitter from the comfort of your phone.
Our Staff
You will be assigned a pet sitter based on your neighborhood and requested day / time. All our staff are trained virtually via the Fetch Find Training Program as well as trained in field with our company's owner Stephanie.
Staff are employees (not IC) and are vetted via CUPs custom interview process and formal background screening.
From The Blog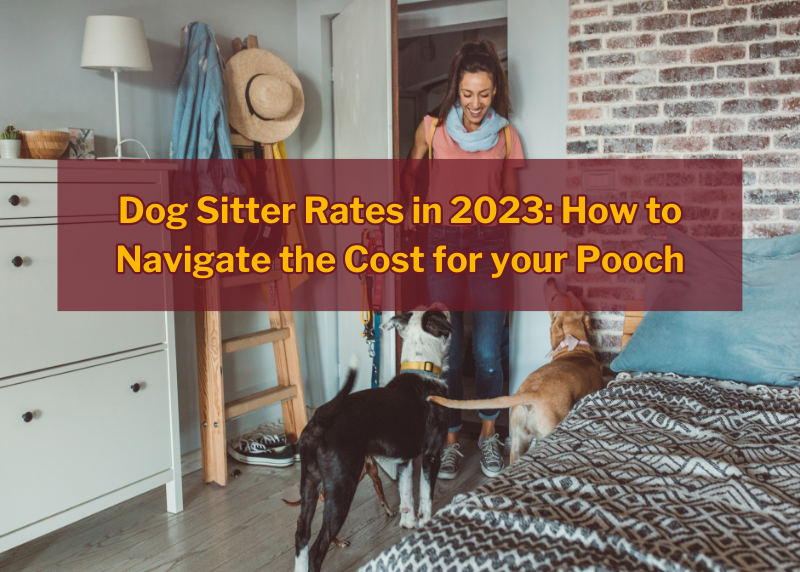 Going on vacation and leaving your furry friend behind can be a difficult decision. You want to make sure they are well taken care of, but confusion over dog sitter rates can make it hard to decide who to hire.
That's where we come in to help you out. Dog sitters provide a valuable service for pet owners, and their rates can vary depending on location, experience, and services offered.
In this blog post, we will help you navigate the cost of dog sitting so that you can find the best option for your pooch!