Who Are We?
Our Mission
Chicago Urban Pet's mission is to be the expert in the field of pet-care and customer service in order to offer modern day solutions that positively impact our community.
Our Values
We believe that through open communication, and a focus on emotional well-being, we can maximize your peace of mind and bring joy to your day.
Meet the Team
Scroll down to read the bio of our amazing team of cat and dog lovers.
Our team is thoroughly vetted and trained.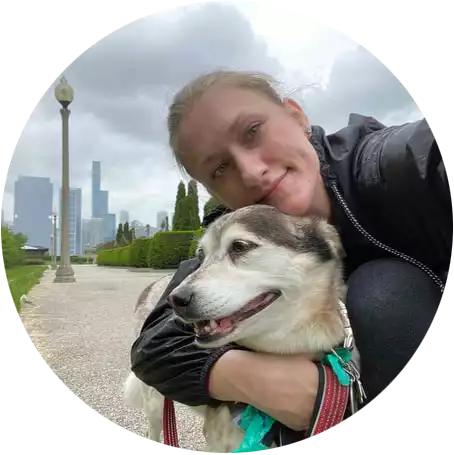 Stephanie Surjan​
Founder
Hi, my name is Stephanie and I founded Chicago Urban Pets in 2013. Building this service from the ground up has been a real labor of love, and allows me to be self-employed which is important to me.
My formal education is in Architecture and Design but animals have always been a big part of my life (I grew up with horses). So when I'm not loving on pets and chatting with their hoomans, you can find me teaching at The School of the Art Institute of Chicago (SAIC).
Can't wait to meet you!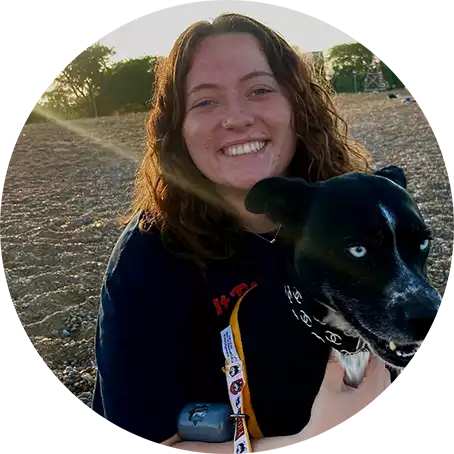 Emma Lamke
weekend Office manager
I am a current student at Loyola University studying social work! I grew up in Kansas City but I am now in the great city of Chicago to study and explore.
I have a two rescue pets that are my whole world. My dog is named Indira and she loves to go on long walks on the beach. My cats name is Ernestine and she enjoys to sunbathe all day long!
In my free time I enjoy being outside, creating art, or reading a good book. I also enjoy spending time fostering animals and finding their forever homes!
​I've been with Chicago Urban Pets since May 2022.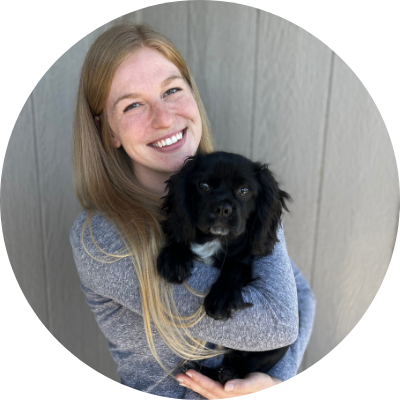 Sophie Bahnfleth
Morning office manager
Hi there! My name is Sophie and I'm so happy to be working with Chicago Urban Pets all the way from Nebraska! I have two Cavalier King Charles Spaniels: Macie and Stormo. I've always had such a love for dogs, and it's so fun to finally have my own two pups to snuggle with!
In my free time you'll find me with my family, friends, and my sweet dogs. I also enjoy playing board games, exercising, cooking, and learning about nutrition.
I've been with Chicago Urban Pets since October 2022.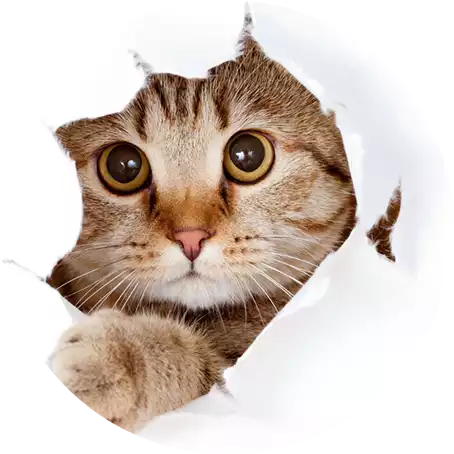 Kimberly Cox
Weekday Dog walker / Cat sitter
I am so glad to be working with Chicago Urban Pets. I have been a Feline Foster parent with the Oak Park Animal Care League for many years prior to fostering, I was a volunteer dog walker for the shelter.
My passion for animals motivates me to provide them with the highest level of care and companionship. Having owned many pets over the years I understand the importance of trusting someone with your beloved furry friend.
I am committed to giving the best care to both you and your furry friend. My goal is to make your day easier by ensuring that your pet enjoys a great time of exercise and loving companionship. It would be my pleasure to help you by caring for your beloved pet while you are away. I will love and care for them as if they were my own.
I've been with Chicago Urban Pets since February 2022.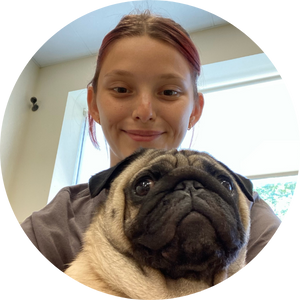 Alex Georgopoulos
Weekday Dog Walker / Pet Sitter
Hi, I'm Alex! I'm a maker of art, food, and friends. I studied Cinematography at (and graduated from!!) Columbia College Chicago. I'm absolutely infatuated by the process of filmmaking, and any art form for that matter.
When I'm not on set, or pretending to be a professional chef in my little kitchen, I love caring for dogs, cats, lizards, you name it! I have prior experience in dog walking, pet sitting, and attending at a doggie day care. Still, nothing puts a smile on my face quite like a furry (or scaly) friend. I'm SO thrilled to take care of your best friend!
I've been with Chicago Urban Pets since February 2023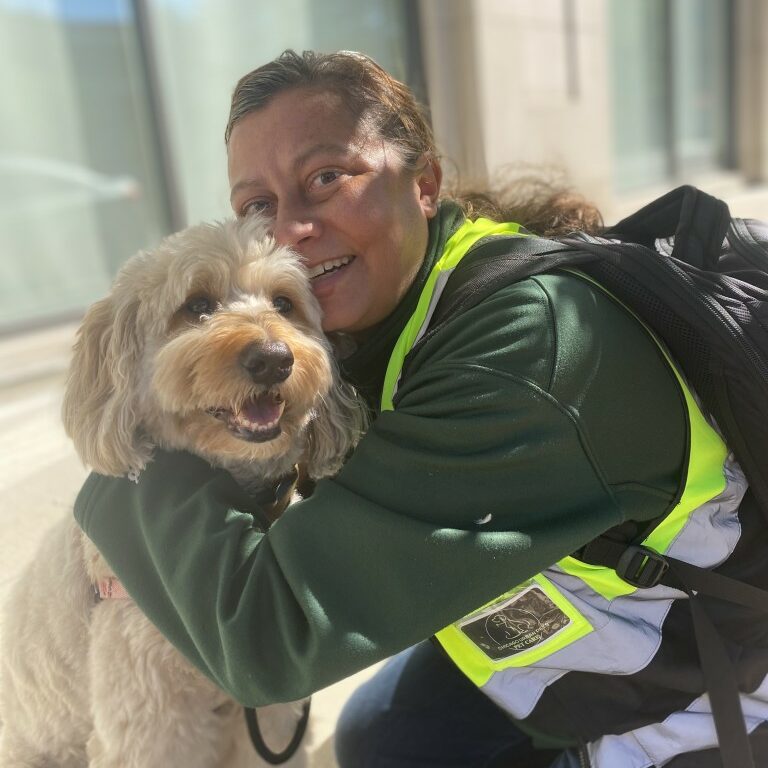 Gretchen Hagelow
Weekday dog walker / Cat Sitter
I was born and raised just outside of Chicago, and after several years of living elsewhere, I'm so happy to be back. It is such a blast working at CUP. I love getting to know each of the dogs and cats we care for.
My favorite way to spend my free time is with my two nephews – playing Paw Patrol, visiting the zoo, and chasing each other around the yard. It definitely keeps me in shape for walking dogs!
I've been with Chicago Urban Pets since August 2022.
Colleen Bryant
Summer dog walker / Pet Sitter
Hello! My name is Colleen, and I am a Psychology student at DePaul University. I've grown up interacting with all types of animals, from hamsters to horses, but my heart is with cats & dogs. Currently, I have a senior cat named Ziggy, who is my best friend.
In my free time, I love cooking, baking, and reading books of any kind. I am looking forward to meeting you and your furry friends!
I've been with Chicago Urban Pets since June 2023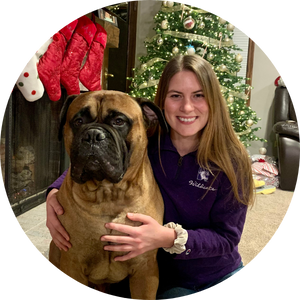 Anna Cosenza
Weekday dog walker / cat Sitter
Hello, my name is Anna. I'm currently a Doctor of Audiology student at Northwestern University. I was born and raised in a northwest suburb of Chicago before moving to the city in 2018. Chicago has always felt like home to me.
I've cared for loads of furry friends between school and work. Pets bring me such joy and serenity! I hope to bring peace of mind to pet parents by caring for their beloved fur-babies as if they are my own.
When I'm not studying at the library, you can find me rolling skating/biking on Lake Shore path, or cozied up to the fireplace with a good book in those cold Winter months.
I've been with Chicago Urban Pets since December 2022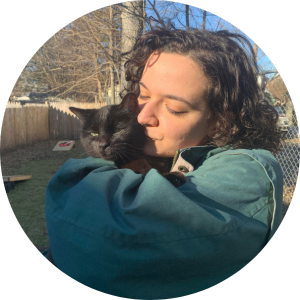 Camilla Medhaoui
dog walker / Pet Sitter
My name is Camilla and I am back with CUP after spending a few years in Vermont. I've learned so much about sustainable farming and livestock keeping and have loved becoming familiar with new types of animals.
When I'm not working I love to write, watch old tv movies, and go for very long walks. Now that I am back in the city I can't wait to get to know your pets!
I've been with Chicago Urban Pets since July 2023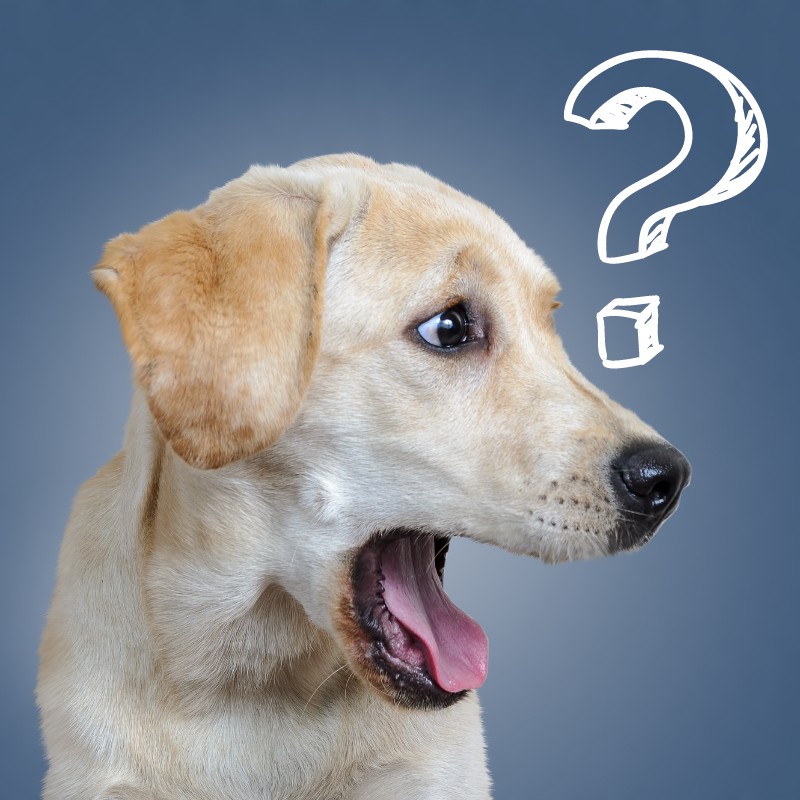 Have Questions?
Send us your question and receive same day response!