Meet Our Amazing Team Of Chicago Dog Walkers, Cat Sitters And Overnight Pet Sitter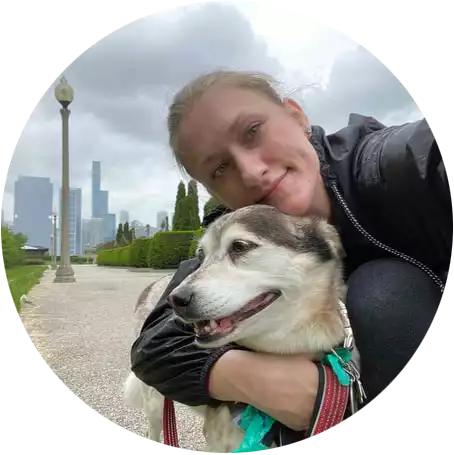 MEET THE FOUNDER:
STEPHANIE SURJAN​
My name is Stephanie and I founded this dog walking and cat sitting company Chicago Urban Pets in 2013. I am a young woman who is happily juggling her passions in life: Animals, Design and Parenting.
My formal education is in Architecture & Design and I play an active role in the design community, often participating in architectural design competitions around the world. I am also an adjunct teaching faculty at The School of the Art Institute of Chicago (SAIC). Prior to this, I received a Bachelors of Architecture from the Illinois Institute of Technology (IIT) here in Chicago.
You can check out my design practice called Chicago Underground Practice Here
Animals are my parallel passion in life! As a former dressage rider I spent my childhood in the stables being exposed to all types & sizes of animals. I have over 20+ years of animal care experience, both caring for my own dogs and cats are well as neighbors and friends; which I often did for extra income during and after my university studies.
When my son Luca was born in 2018, a new chapter of life started for me that turned everything upside down (In a good way). My creative outlet for this new passion in life is a Blog by the name Mama Questions. It focuses on Gentle Parenting and Breastfeeding. You can check out the Blog Here
We are continuously growing our pet sitting business and we look forward to creating long term relationships with both the animals, owners, and other team members of the community.
Sincerely,
Stephanie Surjan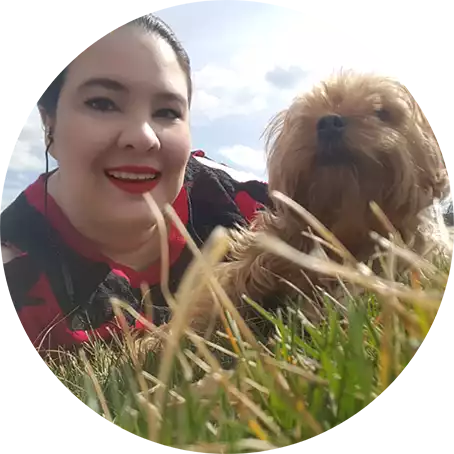 Katy Powers
Weekend Dog Walker / Cat Sitter/ Overnight Pet Sitter
I'm a social work student at Aurora University and work at an Addictions Treatment Center in Chicago during the week.
I wholey believe that our pets are family and should be treated as such. The bond we share with them is special. They bring so much joy into our lives and deserve the very best care. I am excited to love and care for your furry family members!
​​I've been with Chicago Urban Pets since September 2021.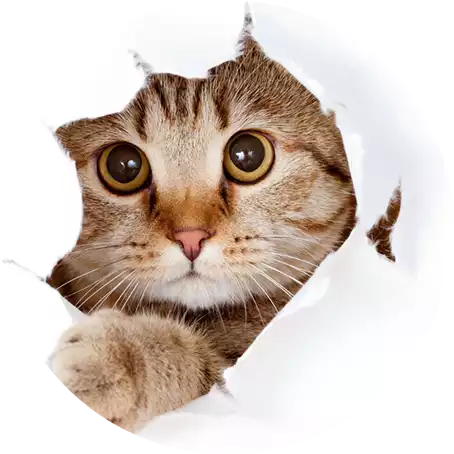 Kimberly Cox
Weekday Dog walker / Cat sitter
I am so glad to be working with Chicago Urban Pets. I have been a Feline Foster parent with the Oak Park Animal Care League for many years prior to fostering, I was a volunteer dog walker for the shelter.
My passion for animals motivates me to provide them with the highest level of care and companionship. Having owned many pets over the years I understand the importance of trusting someone with your beloved furry friend.
I am committed to giving the best care to both you and your furry friend. My goal is to make your day easier by ensuring that your pet enjoys a great time of exercise and loving companionship. It would be my pleasure to help you by caring for your beloved pet while you are away. I will love and care for them as if they were my own.
I've been with Chicago Urban Pets since February 2022.
Sheila Karls
Weekday Dog Walker / Cat Sitter/ Overnight Pet Sitter
One of my favorite quotes is "The greatness of a nation can be judged by the way its animals are treated." -Gandhi
Whenever taking care of an animal, I'm sure to give my undivided attention to both their physical and emotional needs. I like to tune into your pet's personality and have them guide me on how they are comfortable interacting.
I have great respect for animals and believe we can learn a lot from their unconditional love. I look forward to the chance to get to meet and care for your special loved one!
I've been with Chicago Urban Pets since March 2022.
Amya Padilla
Weekday Dog Walker / Cat sitter
I am an enormous animal lover and vegan who lives in Chicago. I grew up here and ever since I can remember, I have always had a huge heart for dogs!
I have had four dogs in my lifetime, three of which were stray dogs I found wandering my neighborhood. If you are trusting me with the care of your dog, I promise to love it and treat it with care as I would my own.
I can't wait to get to know all your doggos individually and I will always follow their care instructions to the dot.
​I've been with Chicago Urban Pets since in April 2022.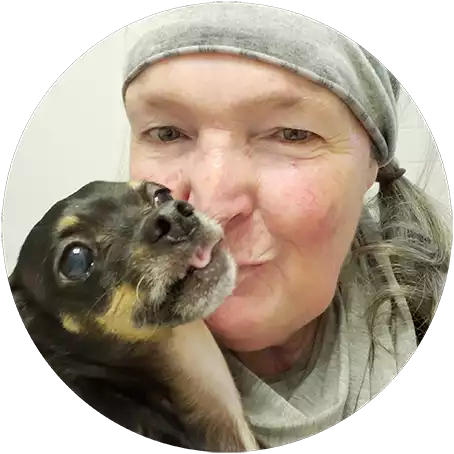 Rena Brady
Dog Walker / Cat Sitter / Overnight Pet Sitter
Animals and photography, my two great loves, have been part of my life for years as I've wandered across the US and Europe. Chicago has always felt most like home and after 11 years in Texas, I'm so happy to be back.
The furkids in my life are senior rescues with medical challenges and make me smile and laugh all through the day.
I can't wait to meet your sweet babies and promise to care for them as you would.
​I've been with Chicago Urban Pets since in May 2022.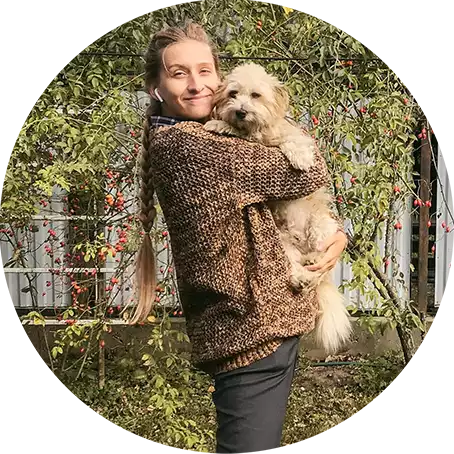 Iryna Chekanska
Weekday Dog Walker / Cat sitter
I'm photographer from Ukraine.
I have two cats (Bublyk and Shket) and one dog (Baks) But because of the war in my country they stayed with my grandmother. I miss them so much.
I love to travel, dance, walk a lot, read psychology books and make funny TikTok videos. Pets bring a lot of positive emotions into our lives. I'm very happy to be able to spend the time with your furry friends.
​I've been with Chicago Urban Pets since in May 2022.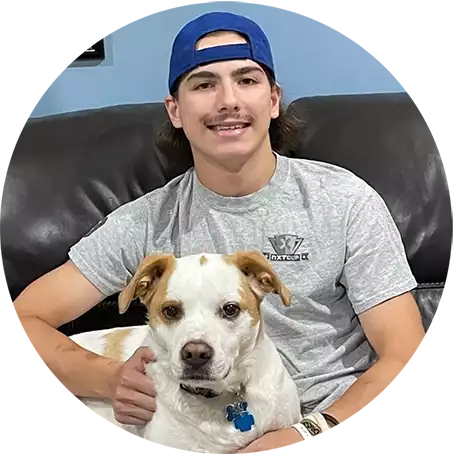 Jake Daut
dog walker / cat sitter
Hi my name is Jake Daut and I have lived in Chicago my whole life. I grew up in the Lincoln Park area, and attended Saint Ignatius High School in the West Loop. I am currently enrolled at LSU as an engineering student and am loving it.
I can't wait to take care of your pets and make sure they have the best day in the best city possible.
I've been with Chicago Urban Pets since in December 2021.
Vanessa Nwosu
overnight pet sitter
I'm currently a junior at DePaul University Chicago where I major in User Experience Design with a minor in Film Production. I was born in Nigeria but have lived in the US since 2015. However, I moved to Chicago in 2019 for school. In my spare time, I enjoy listening to music, reading, and solving jigsaw puzzles.
I recently adopted a 3-year-old short-haired tabby cat named Chubs who has a little bit of social anxiety as he was neglected by his previous owners. Giving him all the care, love, attention and snuggles is something that I love doing and warms my heart.
​I've been with Chicago Urban Pets since in December 2021.
LEARN MORE ABOUT ABOUT OUR PET CARE SERVICES