Going on vacation and leaving your furry friend behind can be a difficult decision. You want to make sure they are well taken care of, but confusion over dog sitter rates can make it hard to decide who to hire.
That's where we come in to help you out. Dog sitters provide a valuable service for pet owners, and their rates can vary depending on location, experience, and services offered.
In this blog post, we will help you navigate the cost of dog sitting so that you can find the best option for your pooch!
What is the difference between a Dog Walker, Dog Sitter, and Petsitter?
Often this jargon is used interchangeably, so don't put too much weight into the specific job position listed for the person you want to hire. However, there are a few differences worth noting between a dog walker, a dog sitter, and a pet sitter.
In this blog post, I will be using the terms pet sitter and dog sitter interchangeably.
You might also be interested in: Should I crate my dog at home?
What is a Dog Walker?
Hiring a dog walker is a great way to make sure your dog gets the exercise and potty breaks they need during the day, even when you're stuck at work.
Dog walkers are typically hired on a monthly basis and will come to your home 3-5 times a week to take your dog for a walk and stretch their legs. (schedule is custtomized based on your schedule)
This is a great way to ensure that your dog gets the fresh air and socialization they need, and it can be a big relief for busy dog owners who might not otherwise have the time to take their dog out during the day.
–>CUP's tips for finding the right dog walker (for you)<–
What is a Dog Sitter
A dog sitter is someone who takes care of your dog while you are away from home. Dog sitters can provide dog walking, multi-day care, and even overnight care.
Depending on your dog's needs, a dog sitter can be a great option when you are traveling or when you are away from home for extended periods.
What is a Pet Sitter
Pet sitters provide a similar service for any type of pet, not just dogs. If you have a different pet such as cats, rabbits, hamsters, birds, etc, you need a petsitter.
Often someone in the pet sitting field does a little bit of everything so always ask what services they provide before making a decision on who to go with for your next pet sitting needs.
Can I get a pet sitter through Rover?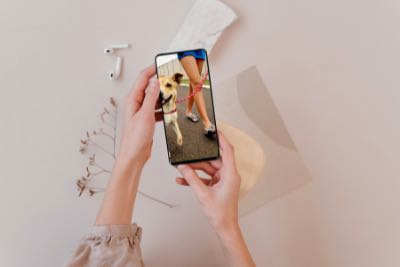 If you're a pet owner, chances are you've heard of or used Rover at some point. Rover is an online platform that connects pet owners with individuals who offer pet-sitting services.
While the on-demand nature of Rover can be attractive, it's important to remember that anyone can advertise their pet-sitting services on the platform.
This means that you may not always luck out and find a sitter who's great for your pet.
If you're looking for a long-term relationship with a pet sitting service that you're happy with, hiring a professional pet sitting company will give you a more consistent service.
Professional Pet Sitting Companies vs Rover
Professional companies offer a variety of services, such as daily walks, in-home overnight stays, and even dog boarding. Although Rover does undergo background checks, they do not train people on the platform.
With a pet sitting company, you will receive a more personal experience by knowing the owner, being familiar with who is on their team and trusting that there is quality control.
In addition, most professional pet-sitting companies have established relationships with local pet care businesses, which can come in handy if you need referrals to other type of pet services.
What Happens During a Pet Sit?
The services of a pet sitter are invaluable for those looking to go on vacation, but who don't want to leave their furry friend behind.
A dog sitting service will come into your home and care for your canine companion in the way you would yourself.
Some companies offer additional house sitting services such as getting the mail, watering plants and bringing in packages while you are gone too.
The main role of the dog sitter is to make sure that your pooch can continue his usual routine in the comfort of his home while you are gone.
This includes all the necessary walks and potty breaks, as well as feedings, water, and play-time.
A dog sitter also stays in continuous contact with you to keep you updated on your dog's behavior
What Is The Difference Between Pet Sitting And Overnight Pet Care?
The difference between pet sitting and overnight pet care is the level of attention your dog will receive.
During a pet sitting service, the dog sitter will come into your home a few times a day, feed, walk and play with your dog while you are gone.
This option is best for dogs who don't mind being left alone for longer periods of time, or if you are gone for a shorter trip.
An overnight pet care service on the other hand includes sleeping over with your dog in your home. This way, your dog will always have somebody there with them overnight.
Normally overnight pet care is more expensive and includes a 12-hour stay overnight in conjunction with daily check-ins for your pooch.
This option is best for puppies or elderly dogs who need more attention. It is also great for dogs who are generally more anxious.
What Are The Benefits Of Hiring A Professional Pet Sitter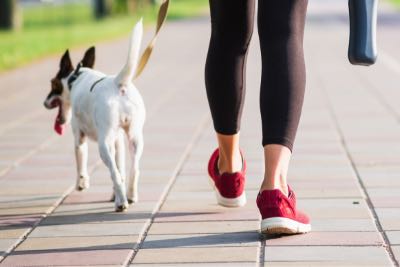 It is great to have a neighbor or friend close by to step in for occasional unforeseen circumstances, but hiring a professional pet sitter has several advantages over asking a friend or neighbor for help with your dog.
If you are going on a longer trip or need very consistent daily care while at work. It is worth the money to hire someone who does pet sitting professionally instead of choosing to pay a friend.
Continue reading to find out the benefits of hiring a professional pet sitter.
4 reasons why hiring a professional is worth the cost
#1 Prioritizing Your Pet
When you ask a friend for help, you can't expect them to prioritize your pet's specific timeframes and needs from that of their life. They are helping you, so expectations need to be lowered.
A professional pet sitting business will honor the timeframe you give them as it is part of their job.
#2 Experienced Pet Sitter
A Professional pet sitter is experienced in caring for animals, so you can be confident that your dog will be in good hands.
They can better assess sickness, and are better informed about pet's safety and pet first aid. They also have experience with mundane tasks such as encouraging your dog to potty in bad weather and can better manage larger dogs or two to three dogs, in a home.
#3 Insured & Bonded
Pet sitting businesses are always insured and bonded, so you won't be held liable if something goes wrong. This includes if something breaks in the client's home.
Insurance will also cover medical expenses if the worst happens and you need to dog to be seen immediately. (keep in mind potential transportation expenses involved if the pet sitter needs to take your pet to the vet).
#4 Pet Sitter Flexibility
Pet sitters are often more flexible than a friend or neighbor, and can typically accommodate last-minute requests (although the pet sitter's rate might change accordingly).
Pet Sitters are more likely to be in the area working already and are more motivated to help you out to keep your business.
Say reminded though that pet sitters do take time off and have other obligations outside of caring for animals. It is at a pet sitter's discretion if they can add any more work at short notice.
Dog Sitter Rates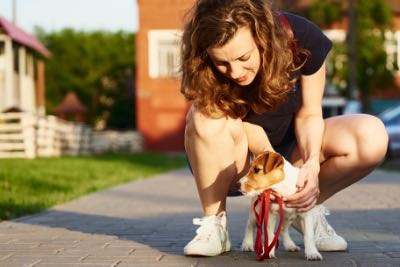 You can expect to pay $25-$35 per 30min visit minimum when hiring a dog walker. Even if this might vary based on your location,
Pet sitting price factors often include time spent and the number of pets in your household. Sometimes travel time and special requests such as medication can increase the rate for your requested services.
For example, if you have three dogs and you want the dog sitter to come to your house three times a day for 60min each, but also need one of the dogs to receive medication, you can expect to pay more.
When choosing a dog sitter, be sure to ask about their rates and what services are included so that you can choose the option that best fits your needs.
Overnight Pet Sitting Rates
You can expect to pay between $150 – $300 a night for pet care involving the petsitter sleeping in your home.
The rate for overnight care services is highly debated within the field. It is historically known for being under-charged which has made it tough for pet sitters who want to ask a more fair amount for their labor.
It is helpful to consider this type of service as a premium service, thus expecting to pair a much higher price. if your pet needs around-the-clock care, but overnights are too expensive, consider looking at boarding facilities.
What Influences The Cost Of Pet Sitting Services?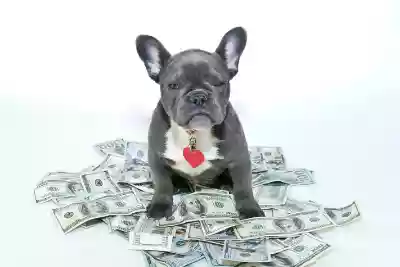 When it comes to pet sitting, there are a number several that can influence rates. Often people think of pet sitting as something that their neighborhood teenager does for pocket money.
However hiring a professional pet sitting is not the same as a teenager coming to feed your dog after school. That is why itt is also more expensive.
The market
The general cost ofl iving in your area will factor in to what pet sitting rates will be. In areas where there is a high demand for pet sitting services, such as in big cities, rates will generally also be higher.
Keep in mind that with inflation, you can expect your pete sitting company to raise their rate every 1-2 years.
Employee costs
In states with a higher minimum wage, pet sitting companies will need to charge more to make a profit. Then there's paid time off which is legally required in many states, as well as taxes on payroll and workers compensation insurance.
Profit margin
The margin for pet sitting is not very high. There are a number of costs involved in running a pet sitting business, including insurance, marketing, supplies, legal costs, etc. As a result, pet sitters need to charge enough to cover their expenses and make a reasonable profit.
When all of these factors are taken into account, it's easy to see why pet sitting rates can vary widely from one area to another.
How Much Do You Tip A Pet Sitter?
Pet sitters work hard to provide your dog with the exercise and companionship they need. It is a physical job that requires a lot of thoughtfulness and common sense. That is why a tip is greatly appreciated when hiring someone to care for your pet.
While there is no set amount that you should tip, 15-20% of the bill is a good general guideline. If you're happy with the service your dog walker has provided, consider giving a bit extra.
Tipping can be done when paying your invoice online or by leaving cash in the apartment. Either way, your dog walker will be sure to appreciate it!
We Understand That Your Pet Is A Member Of The Family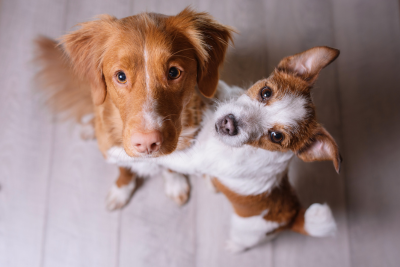 Knowing exactly what dog sitter rates are to be expected when searching for pet care in your area will help make an informed decision.
If you are looking for a dog sitter in Chicago, be sure to contact Chicago Urban Pets. Our rates are competitive and we pride ourselves on the high level of care we provide our clients and their pets.
We understand that your pet is a member of your family and as a Chicago dog sitter, we will treat them as such. Contact us today to get started!