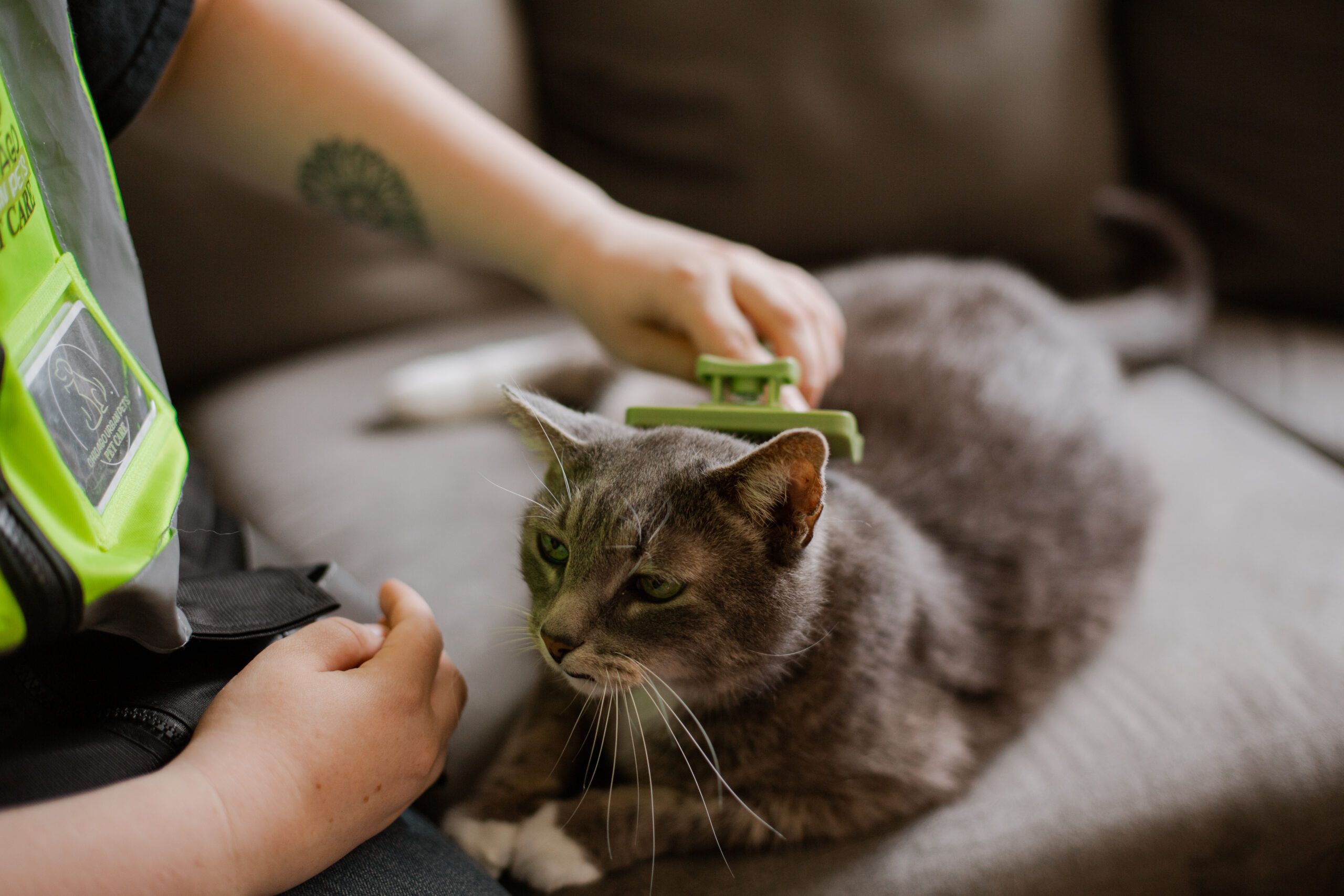 Every Cat Is Unique
..and our cat sitting services know that!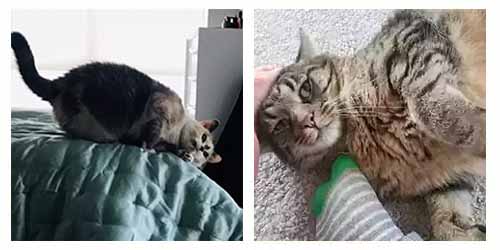 All our cat sitters are trained in-person by the company and take a 2 hour Feline Fundamentals class before starting!
CHICAGO CAT SITTING INCLUDES:
30/45/60 minutes
customized visit to your cat(s) particular needs
​feeding / medication
litter cleaning
playtime
fun pictures & report via email
WHAT DOES A CAT SIT LOOK LIKE?
Standard visits are 30/ 45 / 60 minutes, from the time we enter the building to the time we leave. Visits includes anything that fits within the desired time-slot such as feeding, litter cleaning, playtime etc. We are happy to get the mail and water plants as well.
WE RESPECT YOUR HOME
Our cat sitters are mindful of that they are in someone else's home by removing shoes, cleaning up after handling cat food, sweeping excess litter from the floor and putting cat toys back after using them. We ALWAYS clean out cat food bowls before serving fresh food and rinse water bowls before replenishing their water.
COMMUNICATING WITH US IS EASY
​As a client of CUP you will have access to our Client Platform on the Time to Pet App.
Here you can chat with both your cat sitter and the office in real time. You can also schedule visits, securely pay invoices and read your kitty's service reports.
​​OUR STAFF
You will be assigned a cat sitter based on your neighborhood and requested day / time. All our staff are trained virtually via the Fetch Find Training Program as well as trained in field by the company. Staff are employees (not IC) and are vetted via CUPs custom interview process and formal background screening.
OUR SERVICE REPORTS
During the last 5 minutes of the visit we write a detailed update to you via our online platform, so that you can feel engaged in your cat's day even when your not physically there. You will receive this report via email.
​
The update will include the time we were there, what we did during the visit, confirm that everything you requested was completed and how he/she was doing. We also send carefully taken pictures of your pet(s) with the update.
From The Blog
How To Find The Right Cat Sitter For You! + Red Flags To Avoid!
If you are a cat parent and is looking for cat sitting services in the Chicago area, you're in luck! There are plenty of qualified professionals to choose from. However, it's important to do your research and ask the right questions before hiring someone to come to your house.
In this blog post, we'll give you some tips on how to find a at sitter who is a good fit for your feline friend. We'll also discuss some red flags to watch out for so you can avoid scams or bad experiences.
STEP #1
The Inquiry Reach out with initial call to let us know how we can be of service
STEP #2
The Call Schedule a 30 min video or phone call to get acquainted.
STEP #3
The Meeting In person meet and greet with your assigned walker / sitter.
STEP #4
The Love Sharing our love for your fur-baby with reports and pictures