I'd love to hear more about unabridged bookstore and all the amazing things that you guys are doing. Who is the owner of the store?
How did Unabridged Book Store Get Started?
It's still the original owner from 1980 when the shop opened. He and his partner own the shop. They are based out of both Miami and Chicago now, so they are kind of going back and forth. When they are in Chicago they are definitely in the shop and then they do work remotely when they are in Miami.
The owner Ed Devereaux, always wanted to open a bookstore because he has a voracious appetite for books. In 1980 there weren't a lot of LGBTQ-focused bookstores. Finding that kind of material was very hard in any general bookstore.
So, he wanted to open his idea, which was an LGBTQ-centered bookstore with a large general section. He wanted to cater to the queer community, which he is a part of. And he also wanted to have just a lot of different other books because he has a voracious appetite and he recognizes a lot of people do too.
Chicago LGBTQ+ Resources:
What Type of Books Does Unabridged Have?
We have a large LGBTQ area. But at this point it's honestly kind of a smaller fraction of our store because we have so much of everything. We have kid books, travel books, and then any other book you'd want to find.
This is his business model which is having a bookstore that just carries books. Which seems obvious, but at the same time a lot of bookstores carry a lot of sidelines and a lot of different things. He wanted to maximize space usage and have as many books in here as we can which I think we've done a good job of.
It's definitely big! I bring my son in there often to look around. It's very inviting and it feels like a safe space. You walk in, there's a good energy in there.
You might also be interested in:
What Is One Thing You'd Love Our Neighbors In Lakeview East To Know About The Business?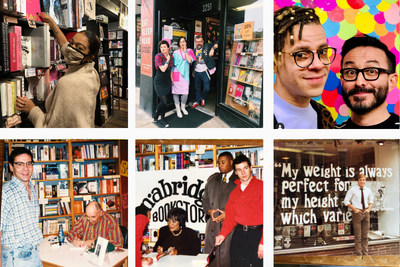 I feel like something I'd like them to know is we are very dog friendly so we love having dogs come in and also cats, if you have a cat on a leash. That happens maybe twice a year. We definitely get people with their pets and strollers.
We've been supporting the community, we have numerous book clubs, we donate to local charities monthly we really are very grateful for our loyal customers that we've had over the years. I would say that we're definitely a great bookstore to browse in so even if you're not looking for a specific book, you'll never know what you'll find.
We have lots of great displays, lots of shelf talkers. We try to create a selection of books that might otherwise be harder to find in other bookstores, and I think that's definitely helped us over the years.
Like the original mission of the store, we carry everything, but we definitely like to focus on more out of the ordinary books, smaller independent presses literature and translation. Definitely we're very politically minded as well on what we carry and we are very progressive. As is the entire neighborhood.
==>LEARN MORE ABOUT OUR DOG WALKING SERVICES<==
What do the Book Clubs Look Like at Unabridged Bookstore
The book clubs are ongoing. Right now we have four book clubs that are run by four different people. We have a fiction book club, a queer book club, a speculative fiction or sci-fi book club, and then a reading as resistance book club.
And they're a lot of fun. They're well attended and you don't have to sign up or anything. You can just show up. All the information is in the store and also on our website.
Are You More Of A Dog Person Or A Cat Person?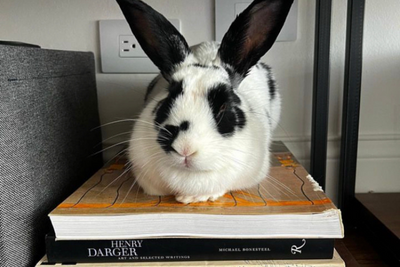 This sounds like a cop-out, but I honestly could not say I'm a dog person or a cat person. I've had both and I love them very much. As of right now though, I have three rabbits soon to get a fourth. So sadly I don't have any dogs or cats, but I do have three rescue rabbits and they are the light of my life.
I love them. I'm at my happiest when I'm with them. Something I learned very quickly though is that you definitely have to rabbit-proof your house in a way that's very different than if you have cats or dogs. But yes, worth it for sure.
Everyone here at Unabridged Book Store loves animals, and it is the highlight of our day when people bring their dogs in and we can give them treats, so I cannot emphasize that enough. Bring your pets in.
What Is The Best Way For Our Audience To Connect With the Store?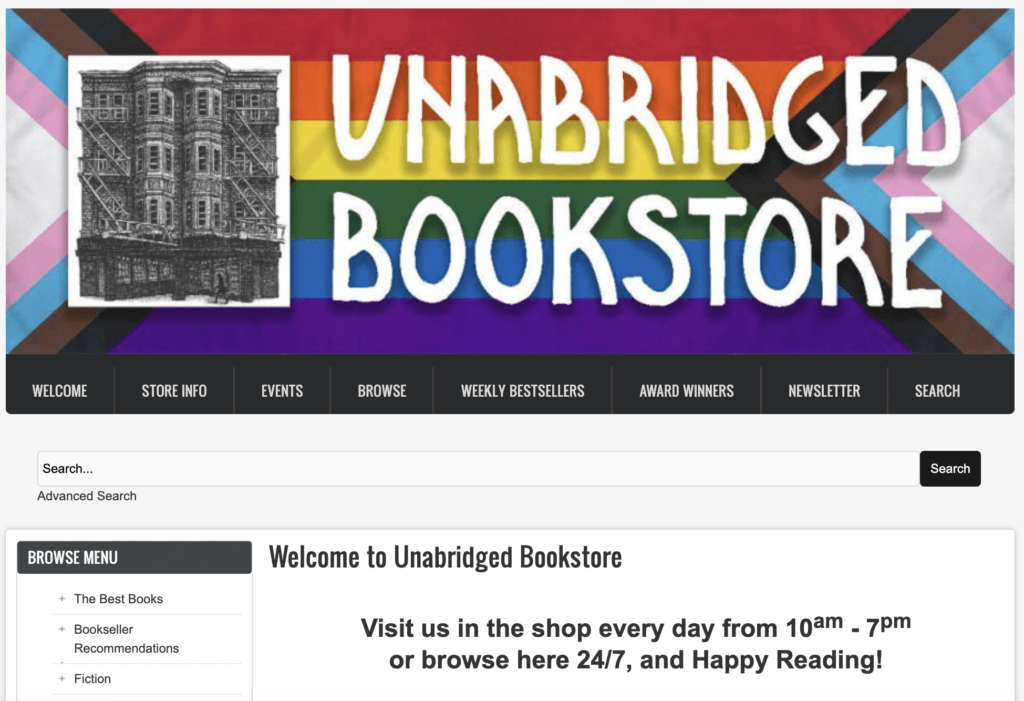 The best way to connect is through social media. We put out a weekly newsletter which you can sign up for on our website. We also are very active on Instagram, Twitter and Facebook. E
verything you need to know is pretty much on our social media. That's probably the best way to kind of keep in touch with us if you're unable to just stop by in person.
I love your Instagram. You guys are so active with all the books coming out and there's always people in the photos. It really comes off as like this sort of community of book lovers.