Summertime in Chicago is a great time to get out and enjoy the city with your furry friend by your side and River North is one of my favorite neighborhoods.
Not only does it have lots of restaurants, hotels and things to do, it's often filled with people ready to have a good time and enjoy the outdoors.
Chicago Urban Pets started in River North
Fun fact: I actually lived in Marina City for many years before moving to Lakeview East. For those who are not familiar, its the corncob looking towers wedged between the House of Blues and the River.
My dog walking company Chicago Urban Pets was born there in 2013 and we have continued to enjoy servicing the neighborhood since.
I tell you this so you know that I have personal insight into this super hybrid area and what you can expect when spending a day here.
==>LEARN MORE ABOUT OUR DOG WALKING SERVICES<==
There are plenty of fun things to do in River North
Did you know there are plenty of fun things to do in River North with your dog this summer! From parks to restaurants, we've got you covered.
Keep reading for our list of the best places to take your pup in River North this season.
---
You might also be interested in:
---
OUTDOOR FUN WITH YOUR PUP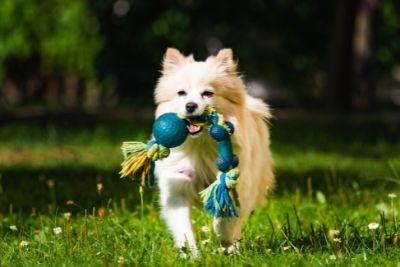 Summertime is great for getting out and exploring with your pup by your side. There's nothing like enjoying the warmer weather and longer days with your furry best friend.
Going on adventures together is the perfect way to bond, and you're sure to create tons of great memories.
#1 River Walk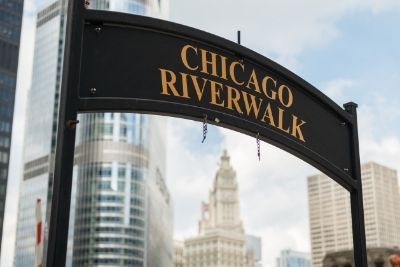 The river walk is super dog friendly with many stops to sniff and even sit to get a drink or a full meal. It stretches along the full southern width of River North with many opportunities to get on and off the walk.
Where to walk your dog on the River Walk
Go to the far east and it will connect you with the larger lake front park (and Navy Pier). Walk west and enjoy grassy areas for your pup to roll and sun bathe. (maybe even meet a few doggie friends to play with).
..Be aware, it can get busy
As a dog walker, we often will walk our doggie friends along the river walk during the summer, although weekends it definitely gets very busy! If your dog is a bit anxious around crowds, I would enjoy this amazing space during the mornings instead.
Whether you're looking for a place to walk your dog or just want to enjoy some time outdoors, the river walk is the perfect spot.
#2 Ohio Place dog park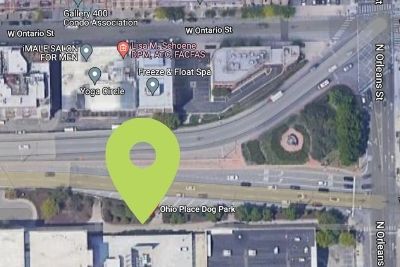 This semi- hidden dog park by the highway is hard to spot if you don't know its there, yet its a daily hangout for the community of River North.
Why I recommend this dog park
The dog park is very long, making it perfect to play fetch and really let your pup stretch his legs! There aren't often many opportunities in the city to let your dog safely off leash. That is exactly what you can do at this public dog park in the center of the city.
Need someone to watch your dog while you do other things in River North? Give us a ping at ‪(872) 529-7387
Or schedule services right away
#3 Ward (Montgomery) Park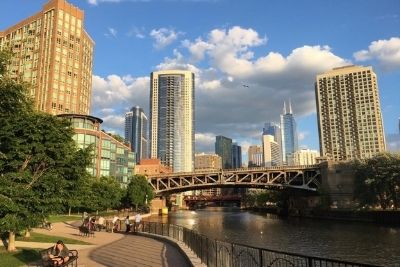 Yes.. there is yet a second dog park that you can enjoy off leash play with other dogs. It's a great dog park for visitors in the city because its a beautiful area.(Did I mention River North is a dog friendly neighborhood?)
Enjoy doggie play and a view of the river
The Ward park is more scenic than Ohio Place dog park by far, giving you views of an extended park and the north branch of the river. It's not as big (more square) and might be a longer walk as its at the furtherst west end of the neighborhood.
You will most definitely always have a friend to play with here while chatting with other dog loving humans!
#4 Chicago Canine Cruise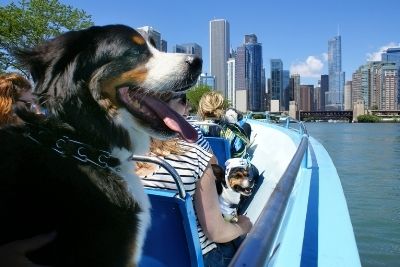 Have you ever been out on a river walk with your dog enjoying historic architecture and wished you could keep going…forever?
Well, now you can! Many cruises and boat rentals are dog friendly, so you can take your furry friend with you on your next river adventure.
Just make sure your pup doesn't jump into the water–after all, not all dogs are good swimmers!
Can I take my dog on a cruise?
There is one cruise in particular that is catered to dogs. It's the Canine Cruise led by Mercury. You can jump on via the river walk and explore the city from the water.
#5 Farmer's Market (Division street)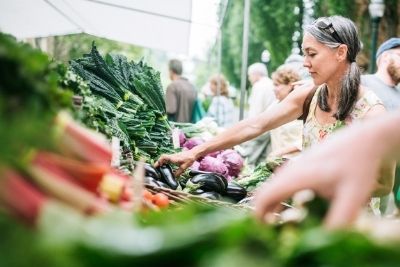 Technically, the farmer's market isn't in River North, but it's so close by and amazing that it's a must destination.
This farmer's market has everything you could possibly want, from fresh fruits and vegetables to homemade jams and jellies. You can even find fresh flowers and plants to spruce up your home.
Are vendors local?
The best part is that it's 100% dog friendly! Enjoy all of the local vendors, and the freshest produce in town. So if you're ever in the area on a Saturday morning this summer, be sure to check out the farmer's market. You won't be disappointed.
PUP FRIENDLY EATING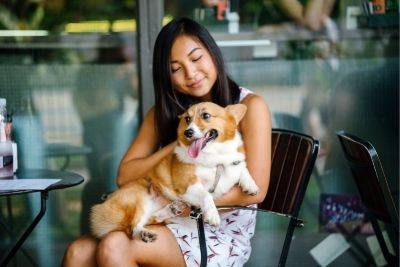 Looking for a dog-friendly dining option in River North this summer? You're in luck! There are plenty of great restaurants that welcome four-legged friends. Here are three that come highly recommended:
#6 Siena Tavern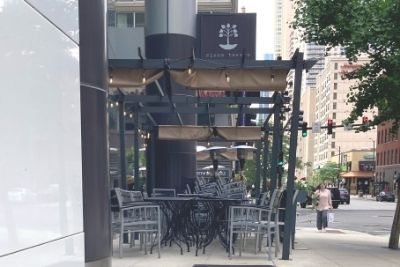 Siena Tavern is the perfect place to bring your furry friend for a meal. They have outdoor tables specifically for dog owners, so you don't have to worry about your pup bothering other diners. And the best part is that they serve up some of the most delicious Italian food around.
Can my dog eat at Siena Tavern too?
Worried your dog is missing out? Siena Tavern even offers a menu specifically for your dog and includes items like woof-cream, burger patty and doggie-dounughts. Proceeds benefit PAWS Chicago.
#7 Clark Street Ale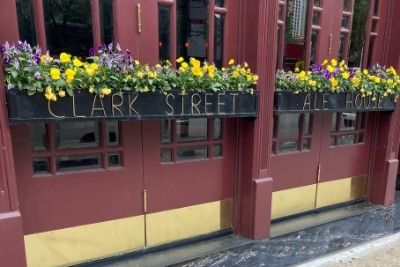 Looking for a place to enjoy a cold beer or whiskey while your dog gets some fresh air? Then Clark Street Ale House is the spot for you!
Clark Street Ale has an interesting history
This casual joint that has been around since before the prohibition, serves up a selection of craft beers and whiskeys, you can even enjoy a game of bocce ball in their back patio.
So whether you're looking to enjoy a pint with your four-legged friend or simply want to enjoy some people-watching from the sidewalk, Clark Street Ale House is worth checking out. Cheers!
#8 Barrio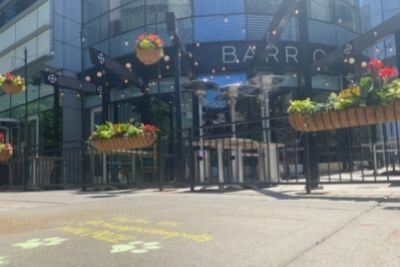 Looking for a dog-friendly spot to enjoy some Mexican-inspired cuisine? Look no further than Barrio in River North. This hot spot has a special menu just for Fido, featuring delicious items like steak and burger patties.
Plus, there's even "woof cream" for dessert! Your four-legged friend will feel like royalty at Barrio, so be sure to check it out the next time you're in the area.
#9 Edie's All-Day Café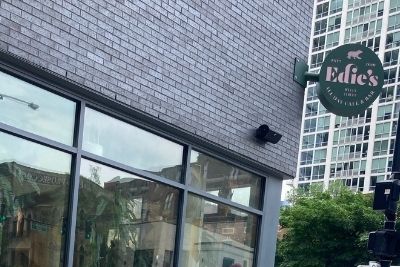 Edie's All Day Cafe is the perfect place to enjoy a delicious meal with your furry friend. They offer a variety of delicious food options for both you and your pup, as well as a dog friendly patio where you can relax and enjoy each other's company.
Beautiful and delicious coffee in River North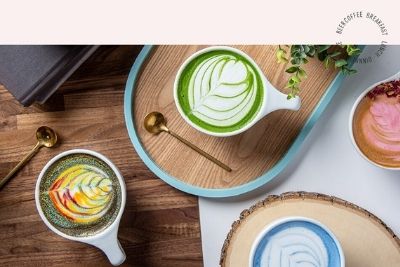 At Edie's cafe, they take real care in ensuring each cup of coffee is both beautiful and delicious. The baristas are artists when it comes to creating latte art, and they take pride in serving up perfect cup after perfect cup.
==>LEARN MORE ABOUT OUR DOG WALKING SERVICES<==
PUP PRODUCTS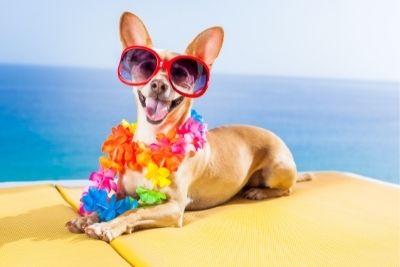 If you're like most dog owners, you want only the best for your furry friend. And what could be better than a never-ending supply of new toys and treats?
So let your imagination run wild and choose the perfect products to keep your four-legged friend happy all summer long. Many of which you can find right around the corner in River North.
#9 Get a tasty treat at Kriser's Natural Pet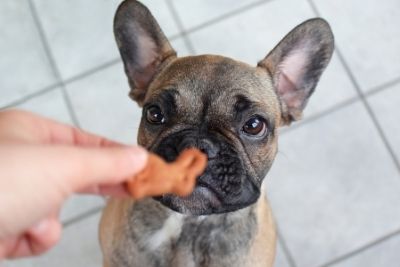 Located on the west end of River North, Kriser's is known for its high-quality pet treats.
From crunchy treats to chewy ones, we have a delicious option for every pup. Stop by today and pick up a special snack for your furry friend!
Kriser's is a one stop shop for your pup
Do you need something other than treats for your pup? Kriser's has everything your pup could desire! From food to toys to accessories, they keep your furry friend happy and healthy.
ps. If you are closer to Michigan ave, you are better off heading to the Streeterville location instead.
#10 Pet Portrait (Van & Bella's)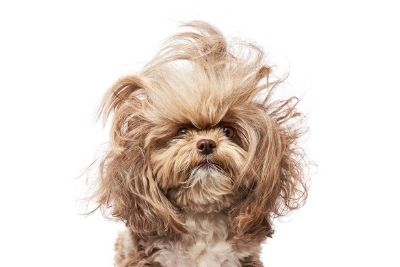 Is your dog adorable? Do you want everyone to know how cute they are? Well, in River North, you can get professional photos of your dog and show off their good looks to the world!
What type of photography does Van & Bella's offer?
Van & Bella specialize in pet photography. They have a unique style that captures the personality of each animal. Their photos are always joyful and full of life.
#13 Get your dog fashionable at Tails in the City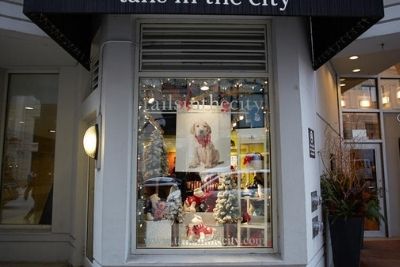 Canine fashion isn't just for the Mets anymore. With choices like the Puptini, Bow Wow Bling collar, and the answer to the ultimate question of life, should I get a Cave Bed?
Dogs everywhere can find their own personal style at Tails in the City.
Tails in the City is a unique pet shop
It's easy to find your dog's personal style at Tails in the City! You and your pup can browse through their wide selection of clothes, toys, and accessories.
Whether your dog is sporty, stylish, or playful, they have something for every pup!
What Is Your Favorite Dog Friendly Activity In River North?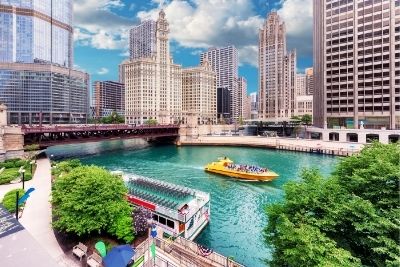 Chciago is a great place to spend the summer with your furry friend. There are plenty of dog parks, restaurants and shops that will make both you and your pup happy.
If you're looking for a place to relax and enjoy a good meal with your furry friend, this is the neighborhood for you!
We would love to hear about your favorite activity in our neighborhood – let us know in the comments below!